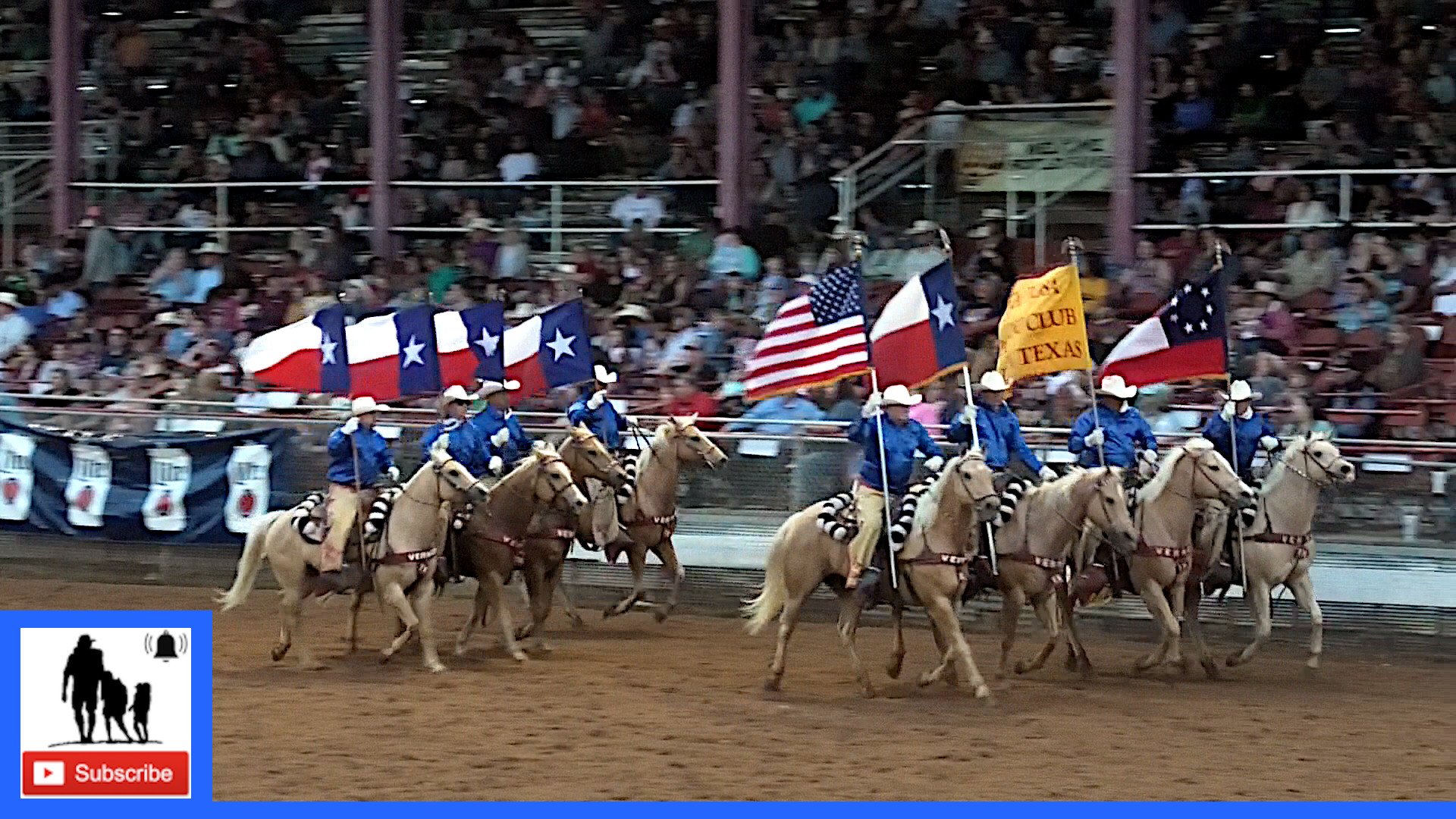 The motivation for traveling from Amarillo to Vernon was to document a young bull rider who had just graduated from Clarendon College and would be competing in his first PRCA rodeo as a professional bull rider during the Santa Rosa Roundup Rodeo. The Rodeo Committee told me I would not be allowed to film during the rodeo because I needed a PRCA license to do so. I have documented a number of PRCA in the past and have always followed PRCA media rules and local rodeo committee rules so this was a big disappointment for the young bull rider and myself.
Well, I wasn't about to travel 350 miles with nothing to show for it so I decided to visit two museums which resulted in hosted tours you can view in the links below, and uncovered two more stories!
There were quite a few livestock trailers and horses at the county fairgrounds as I passed by so I stopped to see what was going on and discovered it was a mounted shooting competition sanctioned by USMS. Further investigation revealed the extended Berry family from Wheeler, Texas were all competing in the sport which I thought was a great story. There are more mounted shooting videos from Vernon on the Mounted Shooting playlist. 
Family Mounted Shooting
After I had learned some history of the Santa Rosa Palamino Club while touring the Wilbarger County Historical Museum  I decided to go back to the rodeo arena and follow up on their story. This was the first all-male mounted drill team that I know of. Do you know of another?
Santa Rosa Palomino Club
After a personal visit with PRCA media officials in Colorado Springs, I confirmed the Vernon rodeo committee was misinformed about PRCA media rules and I have covered a number of PRCA-sanctioned events since that time with no problems of any kind. PRCA only restricts me from live streaming if there is a live stream in progress. Other venues may restrict me due to exclusive rights given to media production companies such as the Cowboy Channel. I get that and am happy to promote rodeos that don't get much notice in The American Heartlands.
I did not document the annual parade in Vernon and I am sure there is much more to the community I could cover in the future if I get permission to cover some of the annual rodeo events. If you know of any other good reasons please Contact Us!
Museums
Wilbarger County Historical Museum
LINKS
Visit Vernon TX: Where the Real West Begins
Vernon, TX - Texas State Historical Association