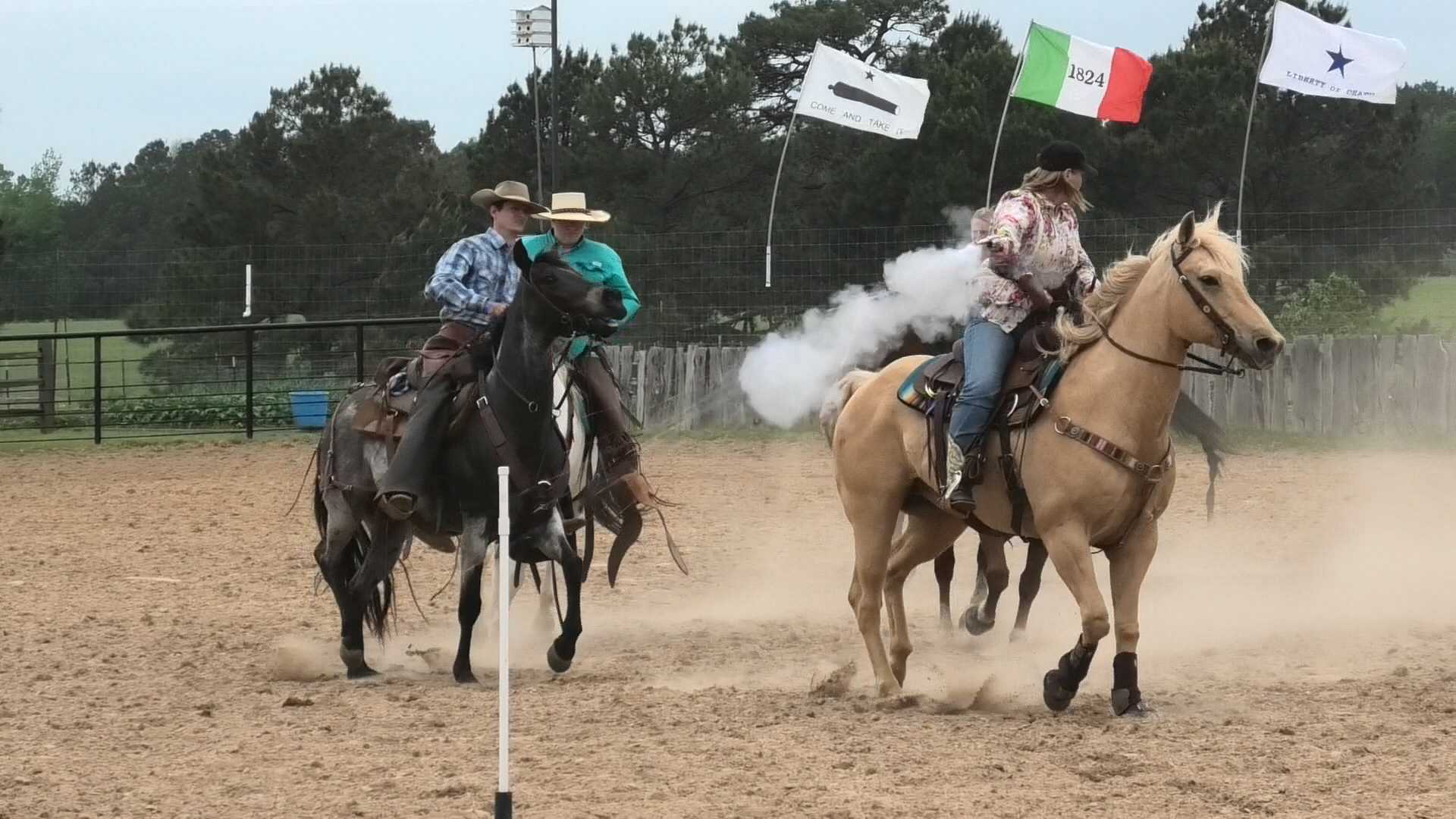 The Mounted Shooting playlist below currently contains 36 documentary videos recorded over a period of four years in the #AmericanHeartlands.
There are two mounted shooting organizations as far as I know in the USA. I first discovered the Cowboy Mounted Mounted Shooting Association - CMSA because they hold their World Finals competition in my hometown of Amarillo, Texas. Then I discovered the United States Mounted Shooting - USMS, due to pure luck while covering other stuff in Vernon, Texas.
The full playlist of all the mounted shooting is viewable below but I would like to highlight a special exhibition run during the most recent USMS shooting competition because it was the only time I have seen it. The shooter is Moon Swanson the host of the 1836 Chuckwagon Race on the Diamond B Ranch near Neches, Texas. 
If you are new to the sport of mounted shooting I recorded a video that will teach you some of the basics.
Mounted Shooting 101
Now here is the full playlist starting with the most recent videos.
Mounted Shooting Playlist
I have finished publishing all the Mounted Shooting events I documented during 2022 and I am looking forward to covering more if it fits my 2023 schedule. The playlist above is ordered from newest to oldest. You can see my current schedule below. Contact Us to pass along your suggestions
LINKS
United States Mounted Shooting