I was in Pawhuska, Oklahoma for the Ben Johnson Days celebration and took some time to explore the Osage County Historical Society Museum in order to share my findings with you! You will discover the stories of Osage County residents and events that could be in the record books for the first of their kind. Including, the creation and deployment of the FBI due to the amount of money and murder in Osage County during the 1920s. 
I broke up the video of a guided tour through the museum into two parts that you can view on this page below.
Guided Tour Part 1
Guided Tour Part 2
Ben Johnson "Son", is likely the most well-known resident of Osage County to date. He followed his father's example as a cowpoke, wrangler, and rodeo competitor before starting a new career in making movies. IMDb credits him with acting in at least 105 films and winning one Oscar along with other credits.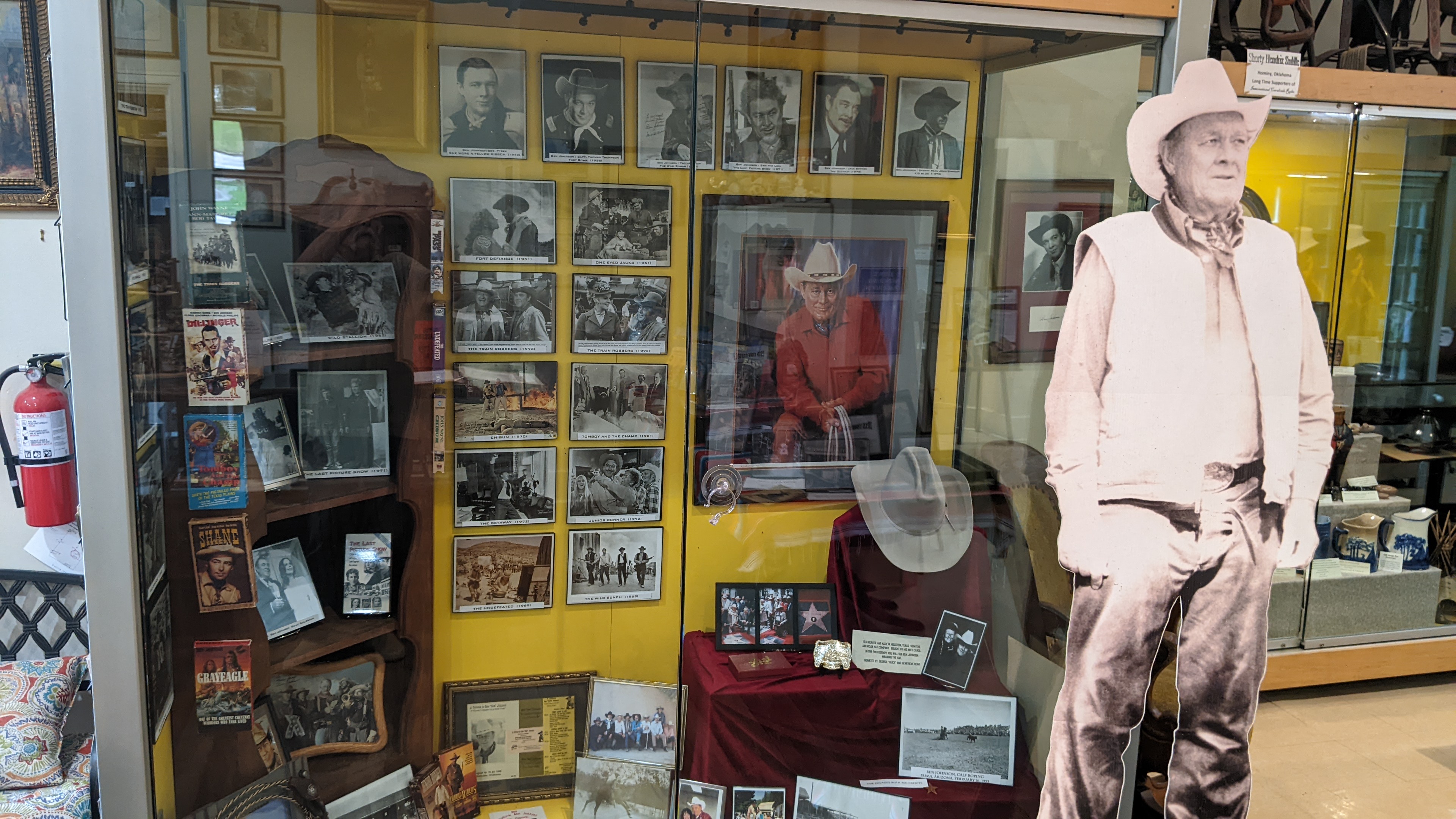 All of Osage County once belonged to the Osage Nation (mineral rights still do) but much of the land was sold to farmers, ranchers, and growing communities. Here we see a working ranch chuckwagon in the museum along with a vintage photo of the same wagon out on the ranch.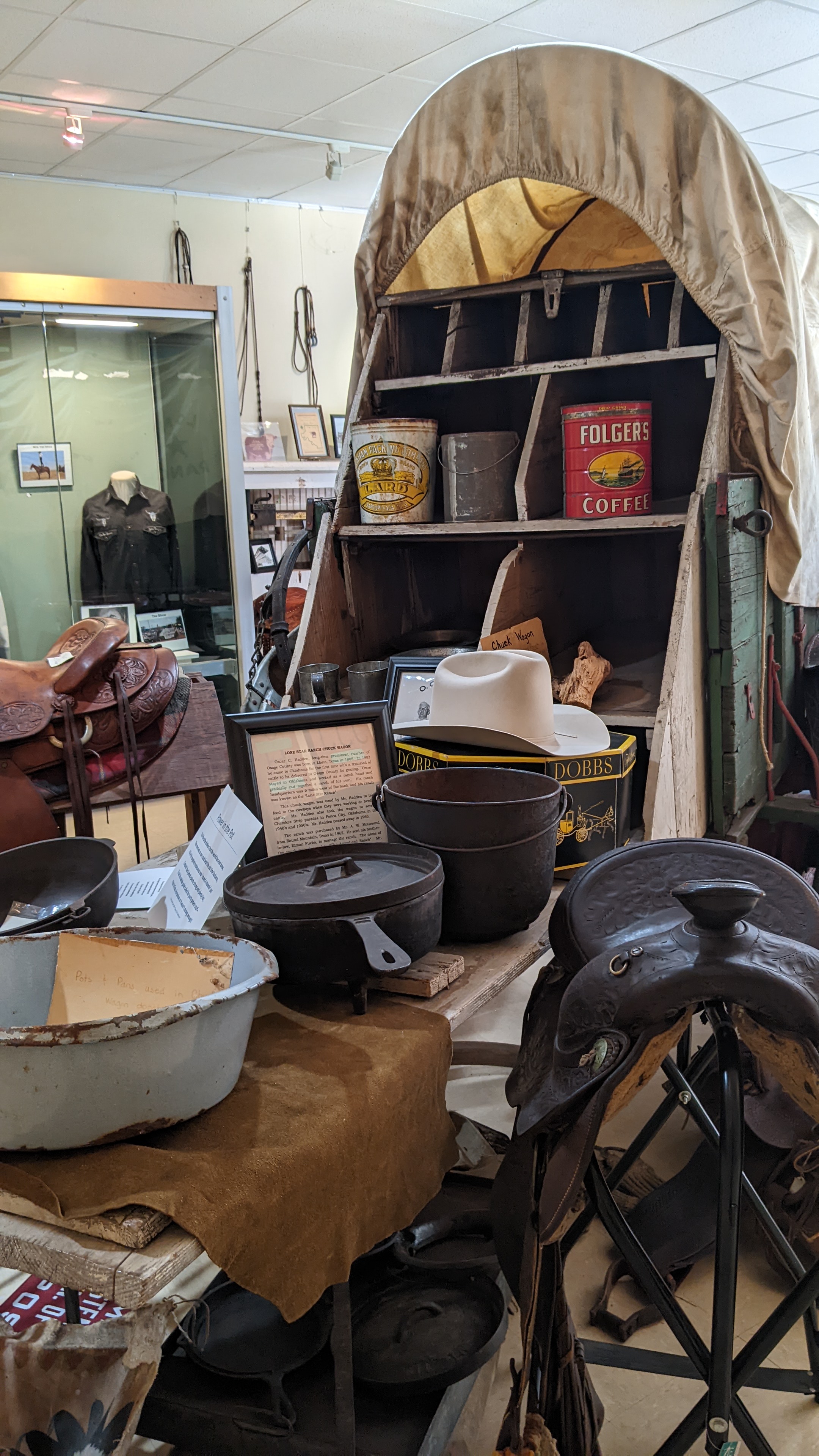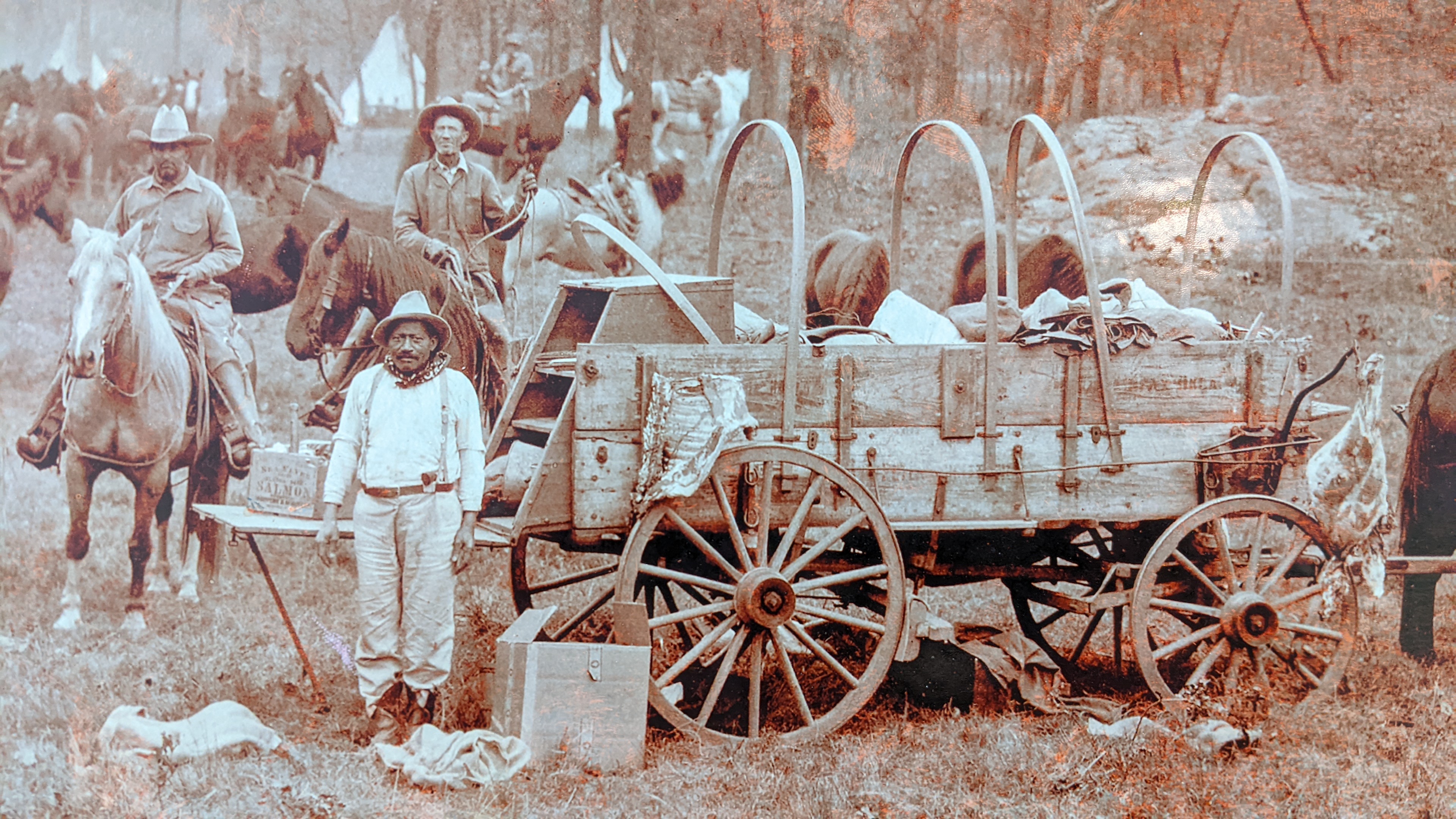 It was Black Gold that made the Osage Nation and its people very wealthy and it takes a lot of money, manpower, and machinery to bring that resource to the surface. The whole industry was quite new and much technology was quickly built and put to work until someone came along with a better idea. Such is the case below. Can you guess what it might have been used for? You will find the answer in Part 2 of the Guided Tour.
You may have heard about a one-room schoolhouse.  Have you ever seen one that has been saved and preserved for Heritage Preservation?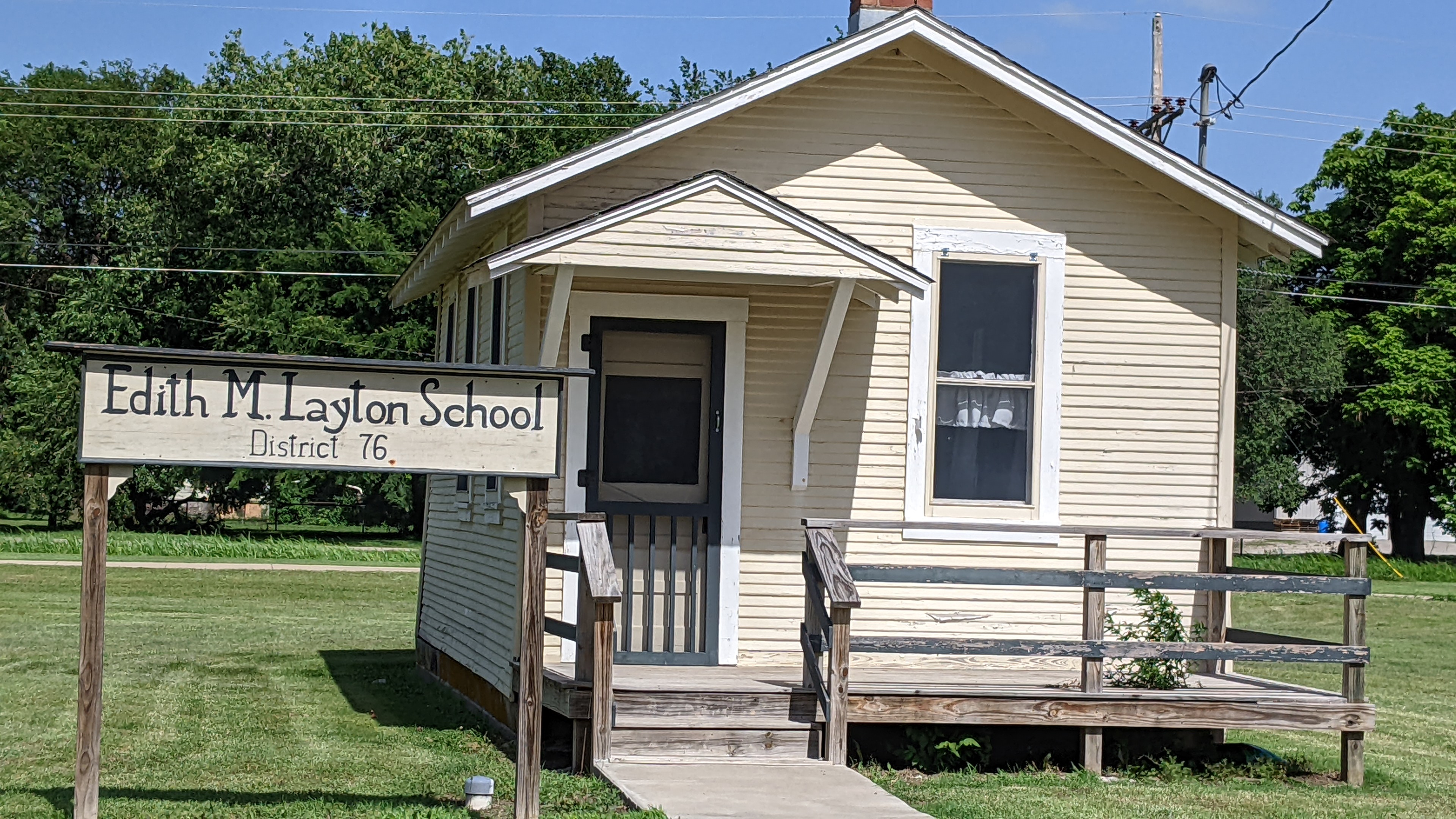 LINKS
The Osage County Historical Society Museum
The Osage County Historical Society Museum - Facebook
Osage County Historical Society Museum | TravelOK.com