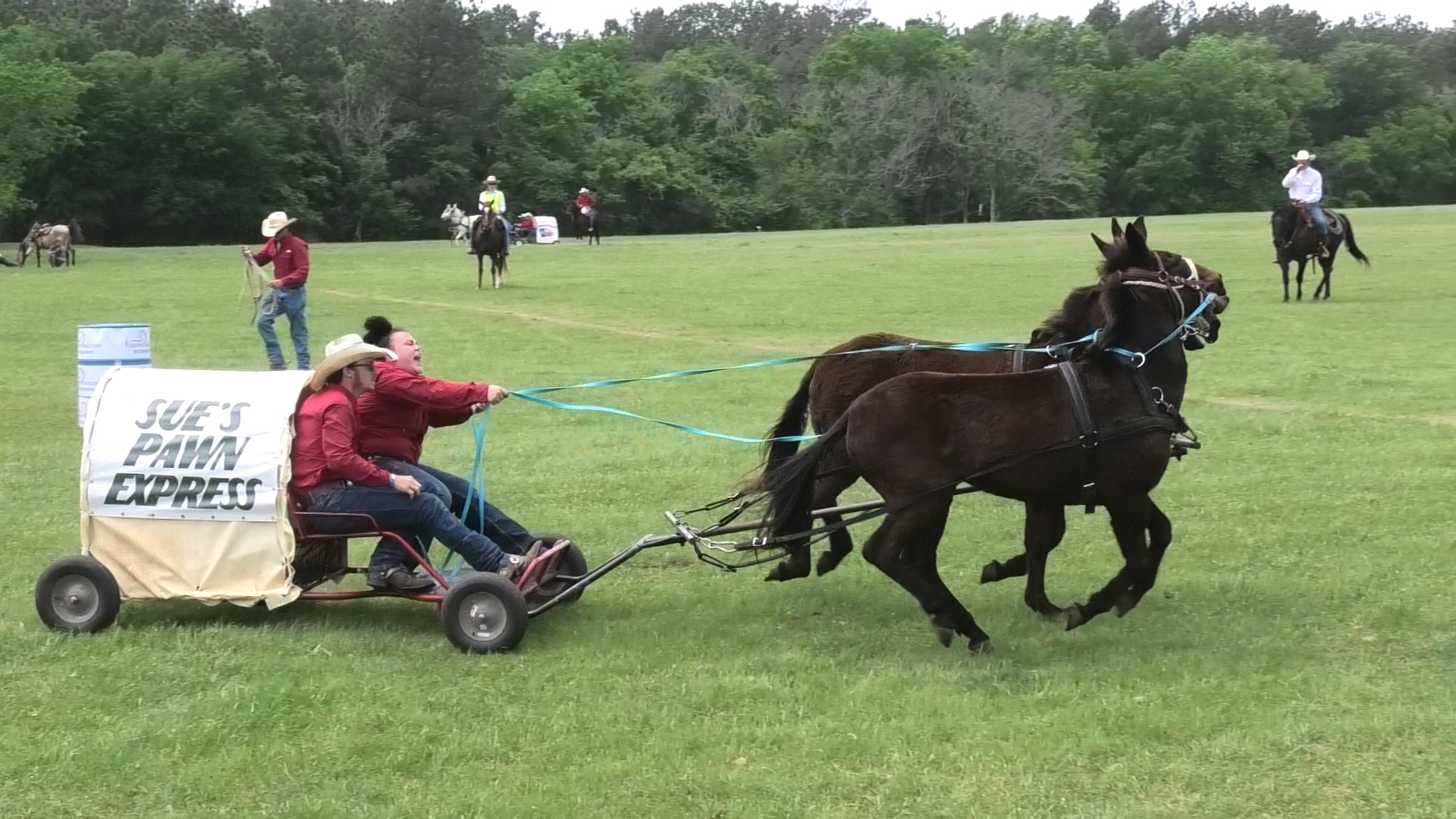 I documented as much as I could of The 1836 Chuckwagon Races 2022 held on the Diamond B Ranch near Neches, Texas. It was the tenth year of celebrating Texas's revolutionary history with workshops, demonstrations, trail rides, mounted games, mounted shooting, open pasture roping, bronc riding, barrel racing, horse racing, and yes, several classes of chuckwagon races.
I am in the process of publishing videos from this multi-day event and I will add samples of some of the actions below as they are published uncensored on the American Heartlands Channel on Rumble and all the others are on Dusty Reins Stories channel on YouTube. Be sure to subscribe to the channel of your choice and select all notifications in order to see all the videos from this great celebration of Texas history.
Wagon Races
The Landrush Race started off the two days of wagon races.at The 1836.
Classic Wagon Race
Buckboard Wagon Race
Muley Wagon Race
Kid's Wagon Races
Pasture Rodeo
Rodeo competition began in the 1800s in the American West when cattle ranches would give their cowpokes a break from ranch work and an opportunity to challenge each other for bragging rights for being top hands. The events were held in open pasture because there were no rodeo arenas at that time. The 1836 honors that heritage by holding a rodeo competition in the open pasture on the Diamond B Ranch.
The Alamo Race
Bronc Fannin'
Barrel Racing
Team Roping
Clinics - Workshops - Demonstrations
These were educational and informative activities on Friday And Saturday held in various locations on the ranch.
Wagon Wheel Workshop
Herd Dog Training
Mounted Shooting Clinic
Cannons
Mounted Competition
Mounted Soccer 2nd Match ⚽️
Mounted Shooting
Exhibition Shooting
LINKS